Traditional vegetarian and vegan food in Rome
Carciofo alla giudia and Carciofo alla Romana – Vegan
Carciofo alla romana is a deep-fried artichoke, a typical starter from the Roman Jewish community. In the Carciofo alla Romana recipe the artichoke is instead boiled with garlic, parsley and mint. For both these dishes the traditional cimaroli or mammole are used: big and rounded artichokes.
Suppli – Vegetarian
Suppli is a deep-fried rice ball and it's usually served before the pizza. As it's based on rice, tomato and mozzarella, it's only available in the vegetarian option.
Bruschetta – Vegan
Like the suppli the bruschetta is usually served before pizza, but you can have it as a starter in almost all the Roman restaurants. Bruschetta is grilled bread with olive oil, fresh tomato, garlic and basil leaves. Variation may be available, like with mushroom, olive or artichoke cream.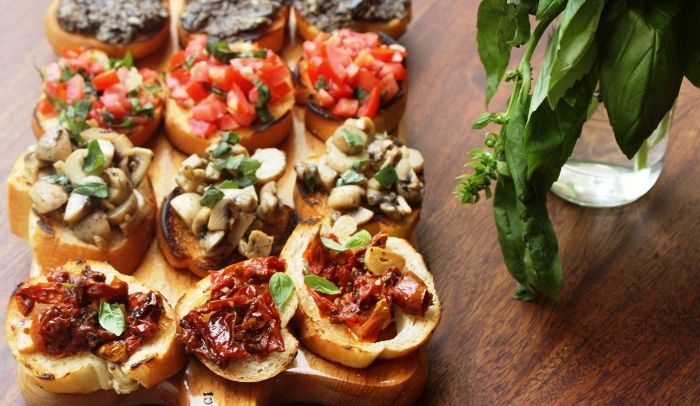 Puntarelle – Vegan
Puntarelle is a chicory spout salad served uncooked and crunchy with oil, garlic and lemon. Please note some restaurants can add anchovies, so make sure you ask for the animal-friendly version 🙂
Pomodori di Riso – Vegan
Pomodori di riso is the perfect vegan summer main, fresh and full of flavor. These are big "cuore di bue" tomatos stuffed with rice and herbs and slow cooked in the oven. Usually served baked potatoes.
Cicoria Ripassata – Vegan
This is another delicious and simply made side dish from Rome. It consists in pan fried fresh chicory with garlic and pepper, so it's 100% vegan. You can have it with focaccia (pizza style bread).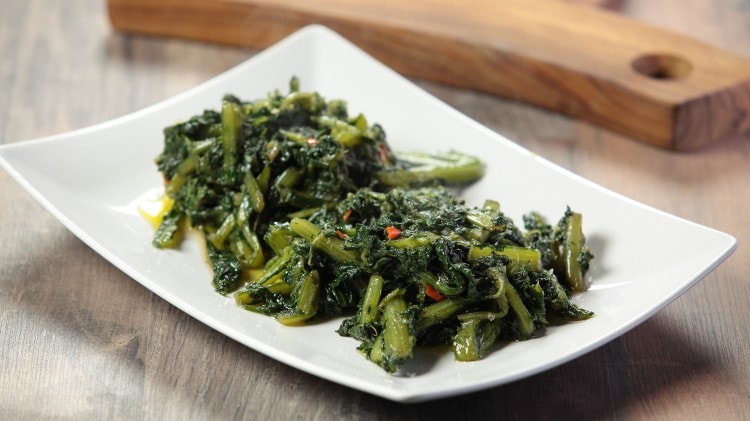 Cacio e Pepe – Vegetarian
This is a typical pasta from Rome made with pecorino and parmisan cream and black pepper. For Italians the cheese cream of Cacio e Pepe it's a big deal, really difficult to make it perfect.